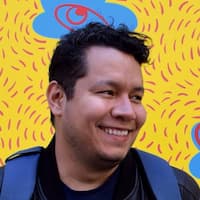 ¡Hola! 👋 I'm Bernardo Baquero Stand, a Colombian-Venezuelan going Dutch. I work as a Frontend Developer, I play guitar and make music, and love to watch films and play videogames. This is my website and blog.
All posts tagged projects
Blog posts
TV Journal of 2021

Just for fun, I started "journaling" the TV shows I watch during the year and sharing it online.

Satelite beta

Announcing the successor of Reeddit, now in beta. Satelite.app is here.

Reeddit, 6 Years Old

6 years since the release of Reeddit, the web app that shaped my path as a frontend developer.
See all tags.